Free Batteries For Life!
We all know how expensive it is to constantly replace the battery in your hearing aid. But, not anymore. Now thanks to Hearing Aids Wholesale, you'll never have to pay for another battery. That's right, our new Hazard Warranty program includes free battery replacement for the life of your hearing aid.
Imagine never having to buy batteries again!
Imagine how much money you will save. Most of our competitors have a loss or damage warranty for their hearing aids, but none of them can match Hearing Aids Wholesale's offer of free lifetime battery replacement.
Best of all, our Hazard Warranty covers more while it costs less. Don't need a hearing aid now? Check out our battery prices below!
Hearing aid battery reference chart: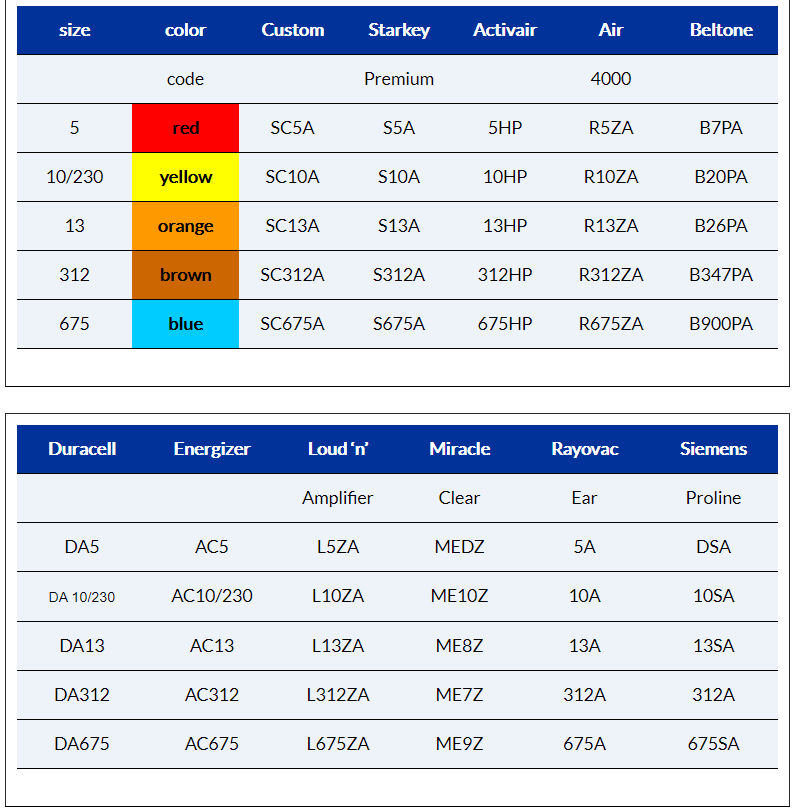 These batteries are all interchangeable with what you are currently using. Please look above and you will save a lot of money!
Or Call Our Order Hotline 800-734-1111 ext. 71 Outside the US call 00+1-610-789-5951 ext. 71